If you are a resident of Rosenberg, Texas then it is time for you to find out that you may now have any garage door mishaps fixed or any new openers or doors installed! Garage Door Repair Rosenberg, TX is now here to serve your different garage door and garage door opener needs. Whether it is just a routine maintenance check to garage door installation to setting up of new accessories and other devices to the repair of garage door springs and the like – Rosenberg now has its very own garage door service that could immediately to respond to your needs.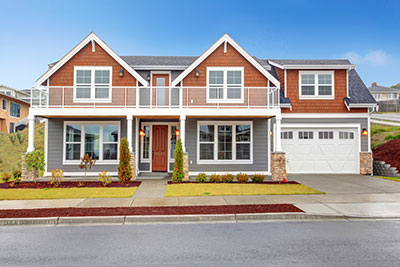 Located at the U.S. Highway 59, the city of Rosenberg in Texas is known to be originally a settlement of the Austin's Old Three Hundred in the 1800's. It is situated 28 miles southwest of the downtown Houston area, in Fort Bend County, and is currently now the perfect blend of the modern and the pastoral. And for the houses and its respective garages, our garage door company will always tend to them in the most efficient and professional manner.
If you have just built your home and your garage needs a brand new door to top it all off, you are guaranteed fast and efficient installation of you garage door. If you want one of those new overhead garage doors, then the Overhead Garage Door Company Rosenberg, TX service leg could help you with want you want. If you are aiming for replacement of your door, or even upgrading it to be all glass panels or to an aluminum frame or to any other imaginable design and upgrade of your door, we are also the man for the job.
We also specialize in garage door repair and provide solutions to the multitude of different problems encountered daily by homeowners regarding their garage doors. The Garage Door Spring Replace Rosenberg, TX service leg provides safe and reliable garage door spring repair. When springs become damaged, they cannot be just repaired by oneself as it poses as a hazard: the tension in the spring to generate an injurious to possibly lethal amount of force. Spring replacement should be always handed to experts, and we have experts to cover such needs. Other common repair issues include issues with garage door cables. We could fix or replace garage door cables.
Another specialty of our company is garage door opener replacement and repair
Whether they are one of the Liftmaster garage door openers or a Chamberlain garage door opener, they will be sure fixed. Other service legs include the following:
Genie Garage door Opener Rosenberg, TX
Stanley Garage Door Opener Rosenberg, TX
For other problems that concerns not just the opener but also the door, both services could be done. A Genie Garage Door Service Leg plus the Genie Garage Door Opener service could be an option, if the garage needs such services when its door and devices are powered by the Genie brand.
Also, if there are any problems with accessories and other add-ons, such as the overhead door remote, malfunctions, our company will be ready to investigate and do repairs. We could do reprogramming, or repair of the accessories, installation of garage door parts.
Garage Door Repair Rosenberg, TX looks forward to be at your service for your garage door and opener installation, replacement and needs. May it be a minor issue or a big concern, we would gladly help you have a smoothly operating garage door today. We have a friendly and professional staff ready to provide the service, just call us or visit our main office.