If you live in Houston Heights, TX and need help with garage door repair or garage door installation, we will ensure that you'll get the service that you need. We are the garage door company that you can trust.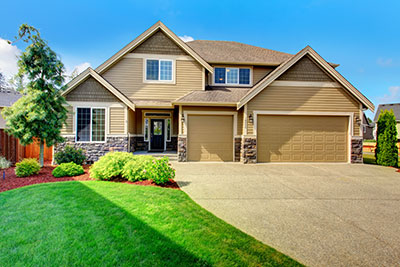 Houston Heights or also called The Heights is situated in the northwest central part of Houston, TX. It's a planned community in the state. This is the home of professional artists and a must visit place for people who have creative personalities, have passion for architecture and those who are adventurous with foods. People in this city value their sense of individuality. There are various parks that you can go to including The Heights Boulevard Park, Milroy Park and Community Center and the Love Park. Enjoy outdoor activities like basketball, hiking, biking and swimming while in the city.
A garage door secures and protects vehicles from burglars and animals. Vehicles are expensive investments, which is why it's just wise to also invest on a sturdy and high quality door for the garage. There are different types of doors that you can use on your garage like roller, sectional, up and over, sing and hung and overhead garage doors.
To make it more convenient for you to access your garage, you may also invest in a good garage door opener. With this, you don't have to go out of the car to manually open and close the door. This can be done using a remote control, a wall switch or keyless entry. Some of the best choices when it comes to door openers are Genie, Liftmaster, Chamberlain, and Stanley garage door opener.
It's not enough to choose high quality doors and door openers for the garage. Proper installation is also needed. Without this, you may have problems with their operation and it can jeopardize the safety of your vehicles. Call us for expert garage door service in Houston Heights to make sure they are installed properly.
If you encounter any problem with the door of your garage, we will be there to fix your issue
Our experienced and trusted door technicians are available 24/7. They are licensed and certified to provide quality service. There are simple problems in the garage that you can fix on your own. But if you're not sure how to do it, it's best to leave it to the experts. Some issues require complex steps that only trained technicians must fix like changing the torsion spring. This can be dangerous if done by people without experience. Here are some of the other services that we offer:
· Garage door opener replacement
· Garage door spring repair
· Fix garage door cables
· Genie garage door service
· Garage door spring replace
· Bottom seal repair
We can also help you find the best doors, door openers like Genie garage door opener and replacement parts to use in your garage like overhead door parts, garage door springs and garage door cables. We have partnered with companies selling them like overhead garage door services.
Check reviews and feedbacks from our clients to determine their level of satisfaction. You may also call BBB or the Better Business Bureau to check our record. We will provide the best service at the most reasonable price. Call us now and we'll be happy to answer all your queries.